Old News
Record, Shows and New Member
11/17/23
Couple of updates! 
We are heading back into the studio to put the final touches, re-tracks and vocals on our upcoming Entertaining Ghosts full length, which will be out on Boared To Death records in the near future. Pre-orders are still available, so go grab your copy today! We apologize for the delay, and we would like to thank everyone for being patient and understanding during this set back.
Also, if you've seen us lately, you may notice a new face up front. Everyone welcome our long time friend and good pal Aaron to the band! He will be taking over main vocals/guitars and we couldn't be happier to have him involved in this project.
Finally, we have a couple shows lined up for the remaining months of 2023.
12/07   Nashville, TN at The Cobra with The Koffin Kats and The Stephens
12/30  Charlotte, NC at The Skylark with Accidents Club, Distortions and Squirt Vile
Hope everyone has a killer holiday season and we hope to see you at the shows!
-acta
Full Circle, Mishaps & Merch 
07/01/23
Greetings, everyone! First off, our tour was a great success and for the most part, it went surprisingly smooth(ish). We want to thank everyone who helped promote, shared the stage, bought merch, helped with gas, gave us a place to crash and supported us during our two week adventure across the states. We saw a lot of cool places, met a lot of rad people and took hundreds of pictures. FYI, Planet Fitness has revolutionized touring. 
We would also like to send our deepest apologies to the promoters/venues of the shows we unfortunately had to cancel on this past tour (especially Texas #texasdontfuckaroundtour2024) We're super bummed about missing those dates and just know that we will make it up to you and we WILL be back. Promise.
Also, We're having a huge sale on ALL merch! Go take look and get yourself something nice! AND don't forget to pre order a copy of our new full length LP set to drop this fall! 
Chris, Anthony & Troy
Play for No One Tour Update
06/03/23
We are less than two weeks away from our 2023 Play for No One Summer Punk Rock Tour and we are beyond excited for the adventure that awaits us. As many of you may know our friends in Rough Dreams were scheduled to head out west with us, unfortunately they will be unable to do the full tour with us this time around. You can catch Rough Dreams on selected dates, those dates are:
06/11 Nashville, TN
06/12 St. Louis MO
06/24 Birmingham, AL
06/25 Knoxville, TN
05/26 Corbin, KY
It's a bummer, but things do happen and we understand and support their decisions.
By God we're coming and we look forward to meeting/making new friends and sharing the stage with the several bands across the U.S. that helped make this tour possible!
Grab your tickets and lace up your dancing shoes, we'll be seeing you very soon!
ALSO!
Our drummer has picked up a small endorsement through Collision Drumsticks! So, that's pretty rad...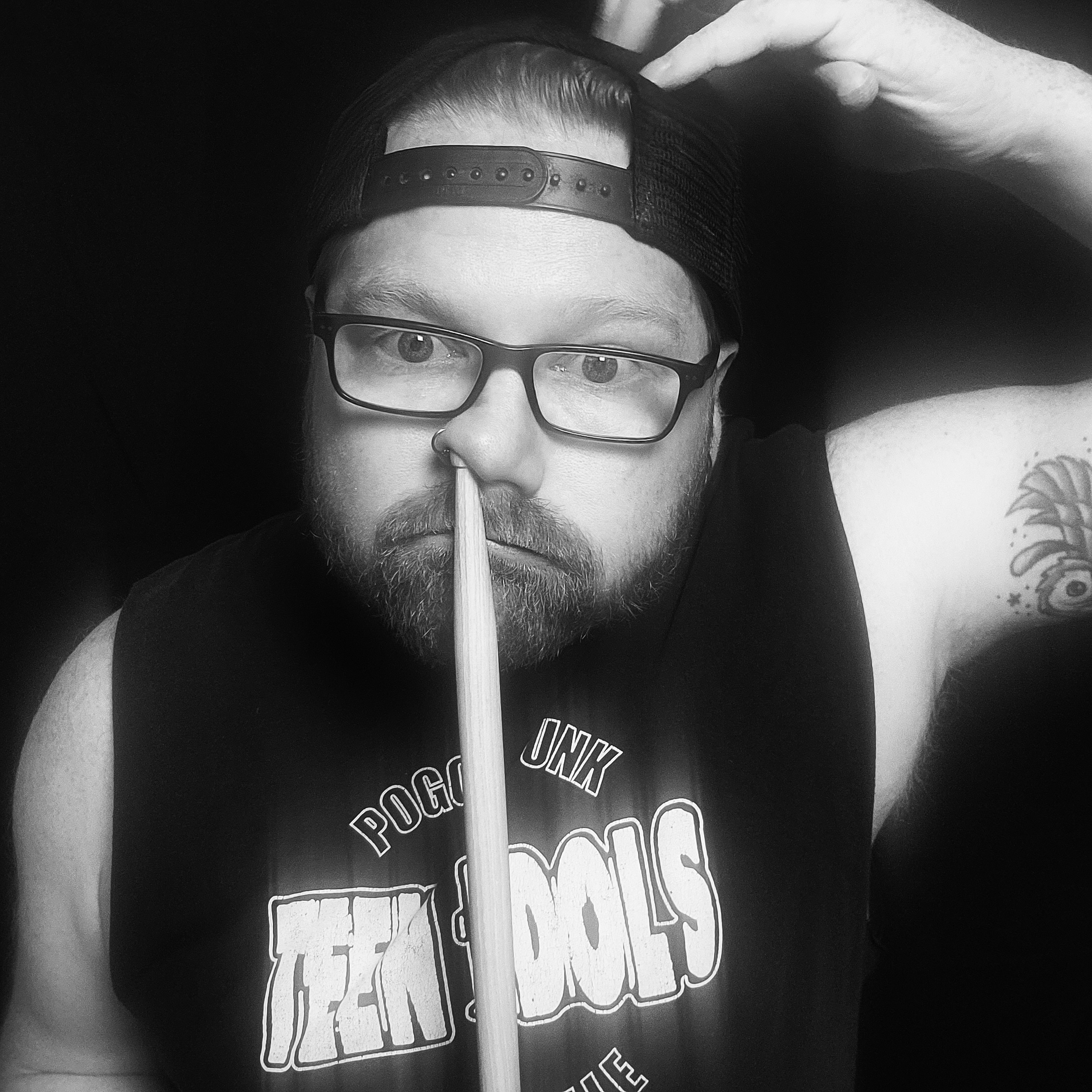 Pre Orders For 12"
02/06/23
That's right! Pre orders for our new full length 12" record, complete with thirteen BRAND NEW tunes, will soon be available! We've been busting ass in the studio to try and sound somewhat professional and the results are exactly as expected. More info will be dropping in the upcoming weeks along with a few killer surprises. So, keep your eyes open and be sure to reserve your copy while supplies last. We also have a few new stickers available for those who enjoy stickers. 
Oh, and we've also decided to bring our good friends in Rough Dreams along with us as we embark on our two-week Play For Absolutely No One Tour 2023. For more information click the shows tab.
Three Day Bender 
01/01/23 
Hope everyone had a phenomenal New Years. Our three day mini-mini-mini tour was a great success. A huge THANK YOU to everyone who booked us, came out, picked up some merch, gave us a place to stay, fed us, shared the stage with us, bought us beers, brewed us coffee, and either walked out (or) hung out during our set. 
What else happened? 
We wrecked our car, our guitarist knocked a girl down in the pit (whoops), we found a dead bird, ate some overpriced Chinese food, explored the Nashville Parthenon's bathroom, watched some incredibly talented bands, our drummer shit his pants five minutes before the ball dropped and we learned the correct definition of boofing. Personally, I couldn't think of a better way to head into the new year! Stay tuned, more cool shit is on the way. 
Also, tell The Dopamines we really wanna get a show with them. 
xoxo
New Full Length in the Works
11/27/22 
We are stoked to announce that we will be heading into the studio in January 2023 to record our brand new full length record. Complete with thirteen NEW tracks! Keep your eye open! We haven't released anything since our 2017 self titled recordings, so we are more than excited to get some new material out there!